Version 3.7 of OpenSF has been released and can be downloaded here.
OpenSF is now available with a new Graphical User Interface (developed on Eclipse RCP).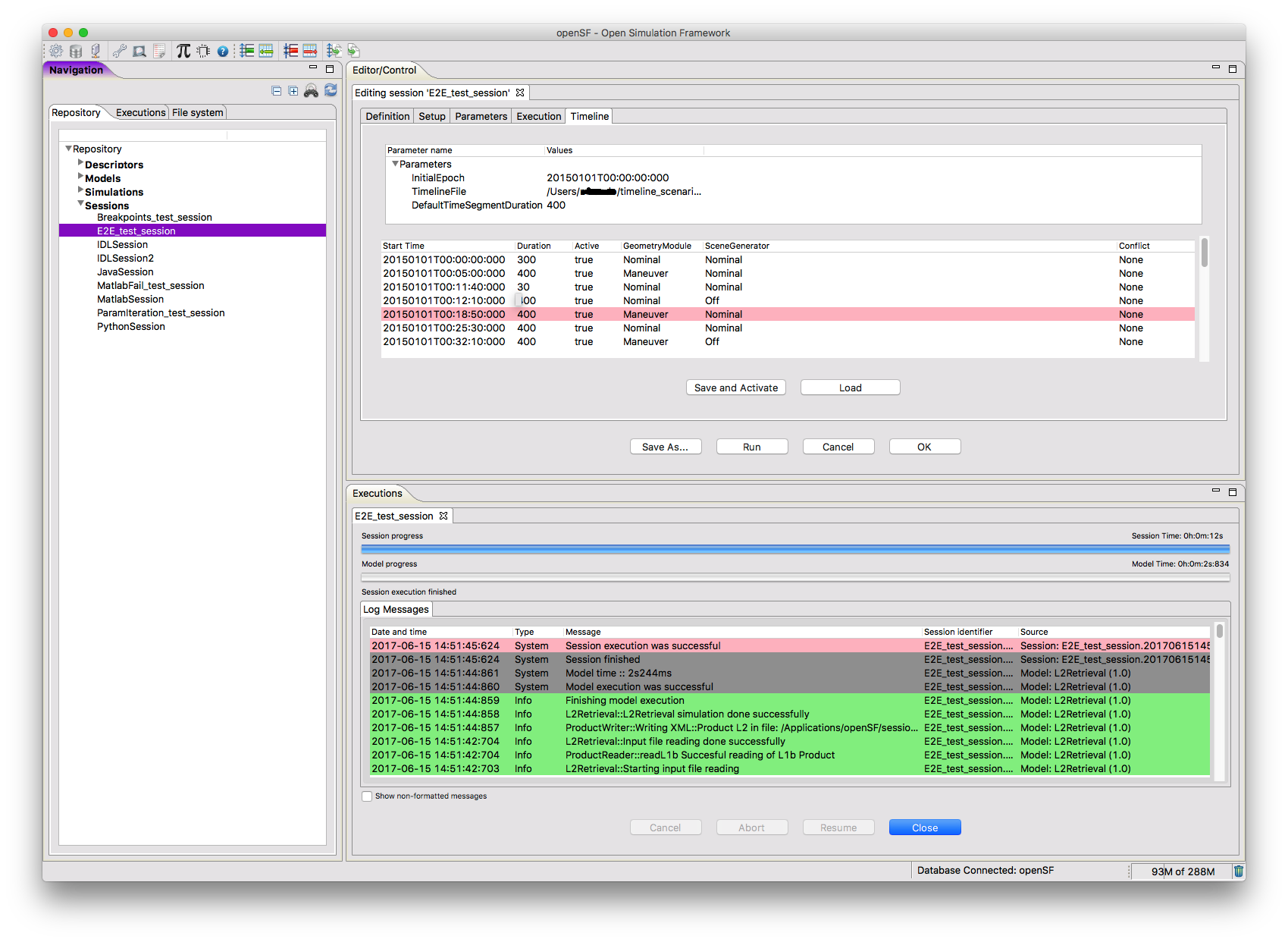 Release Notes are available here.
User registration is required. Please find detailed instructions here.
The following is a short list of new features and corrections:
New Features
Migration to Eclipse RCP
Log filter improvements
Timeline management interface enhancement
Support to Python 3.X
Improvements of Timeline Management panel
Session execution progress status
Upgrade to support MySQL 5.7
Consolidate repository interface (i.e. menu bar and contextual menus)
New menu layout according to OSX guidelines.
Corrections
Output of file selection is placed into description field.
Problem opening big files in Parameter Editor
User input accepted only if RETURN is pressed.
Perturbed parameters session execution: wrong local configuration file used