Version 3.7.2 of OpenSF has been released and can be downloaded here.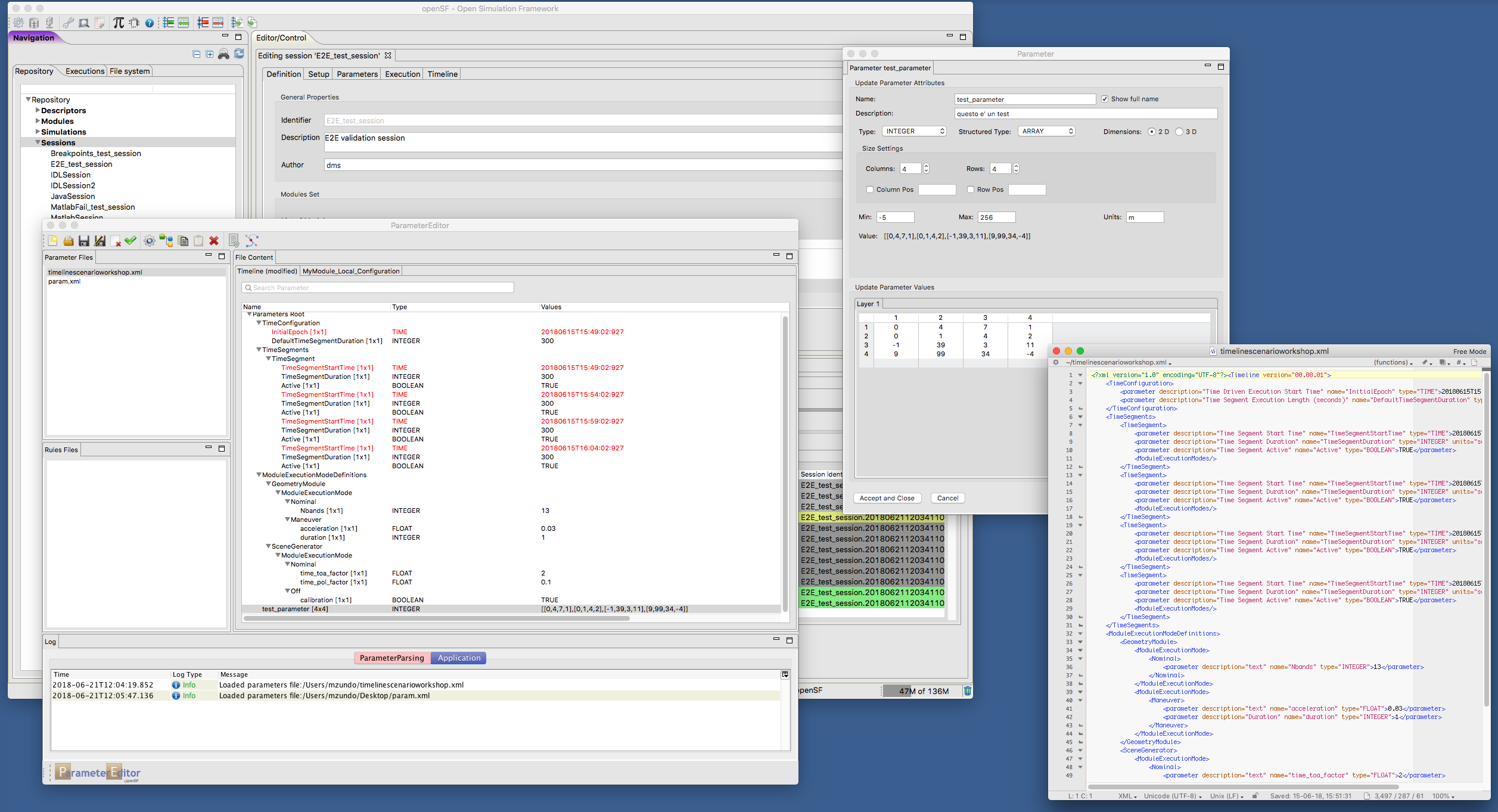 Release Notes are available here.
User registration is required. Please find detailed instructions here.
New Features
Parameter Editor migrated to Eclipse RCP
Improvements for the Parameter Editor:
    · Remove/insert of columns/rows
    · Allow copy/paste of a parameter
    · Matrices/arrays "inline" separators dividing each dimension
    · on-line validation of the configuration files
    · parameter format check
Option to split log files by module
Improved logger exception handling and persistence
Multi-line log messages tooltips (for message field)
XSD validation now implemented in OSFI for all languages.
Corrections
UI Persistence changing focus
Fix refresh button not working on file system
Fix problem of execution deletion deleting only DB entry and not session directory
Fix assertion failed: S.TD != V.TD
Preference pane in OSX does not work correctly
Null Pointer Exception in session with complex types
Scrollable tables sometimes return to the top
Input folders are only copied partially
Old-style arrays cause an exception if they include ndims > 1
Bug in the session export feature: cannot find sql, log and zip files in OPENSF_HOME
Views are not properly refreshed in GTK
Empty window that not closes creating dialogs in Linux
Clicking the "databases" button multiple times opens several instances of the related view
The command-line options "-user" and "-password" are no longer accepted by the program
When a new sub-view is opened, the parent view is not focused
Abort session not working
Time  in PE is incorrect according to CCSDS ASCII format