OpenSF v3.9.2 has been released and can be downloaded here.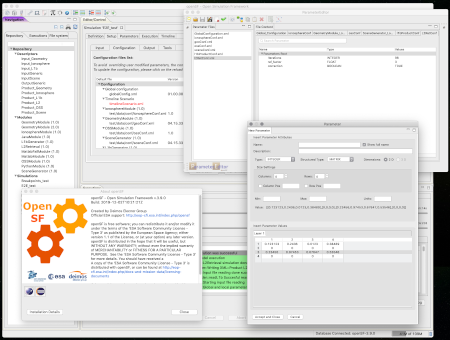 User registration is required. Please find detailed instructions here.
New Features
Upgraded C/C++/Fortran compiler versions used for OSFI library
  Source code currently built with:
    - GCC 7.3.0, on Linux
    - GCC 7.3.0, on Windows


    - AppleClang 11.0 (C/C++) / GCC 7.5 (Fortran) 

Aligned the parameter representation syntax between Parameter Editor and OpenSF Parameters tab
Corrections
Removed unnecessary NA and NE placeholders for the display of ARRAY values
Corrected validation of the session directory field in the Preferences
Corrected an incomplete warning message in the execution log (regarding OSFI version)
Corrected error occurring when saving a new Session for a second time
Corrected information loss when copying 3D ARRAY Parameters
All Release Notes are available here.