DFDL4S is a generic binary data binding library written in Java and based on the Data Format Description Language (DFDL).
The library interface enables a set of data manipulation operations making use of DFDL schema files to Read and Write binary data (e.g. CCSDS Space Packets).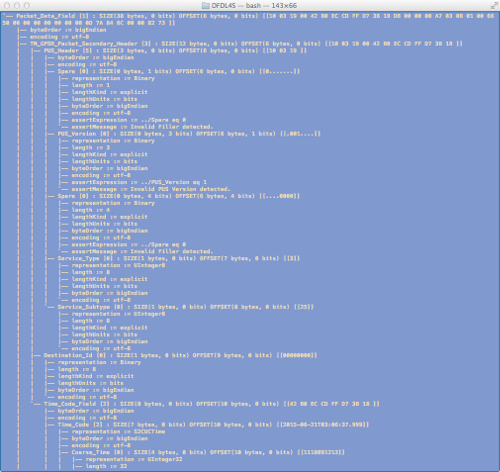 The S2G Data Viewer is an example of an external application embedding the DFDL4S library.
DFDL4S is provided as Java and C++ library and it is available for several platforms (Windows, Linux and Mac OS X)
Documentation is located here
For technical support, please contact the DFDL4S helpdesk at This email address is being protected from spambots. You need JavaScript enabled to view it.