Details
OpenSF v4.2.0 has been released and can be downloaded here.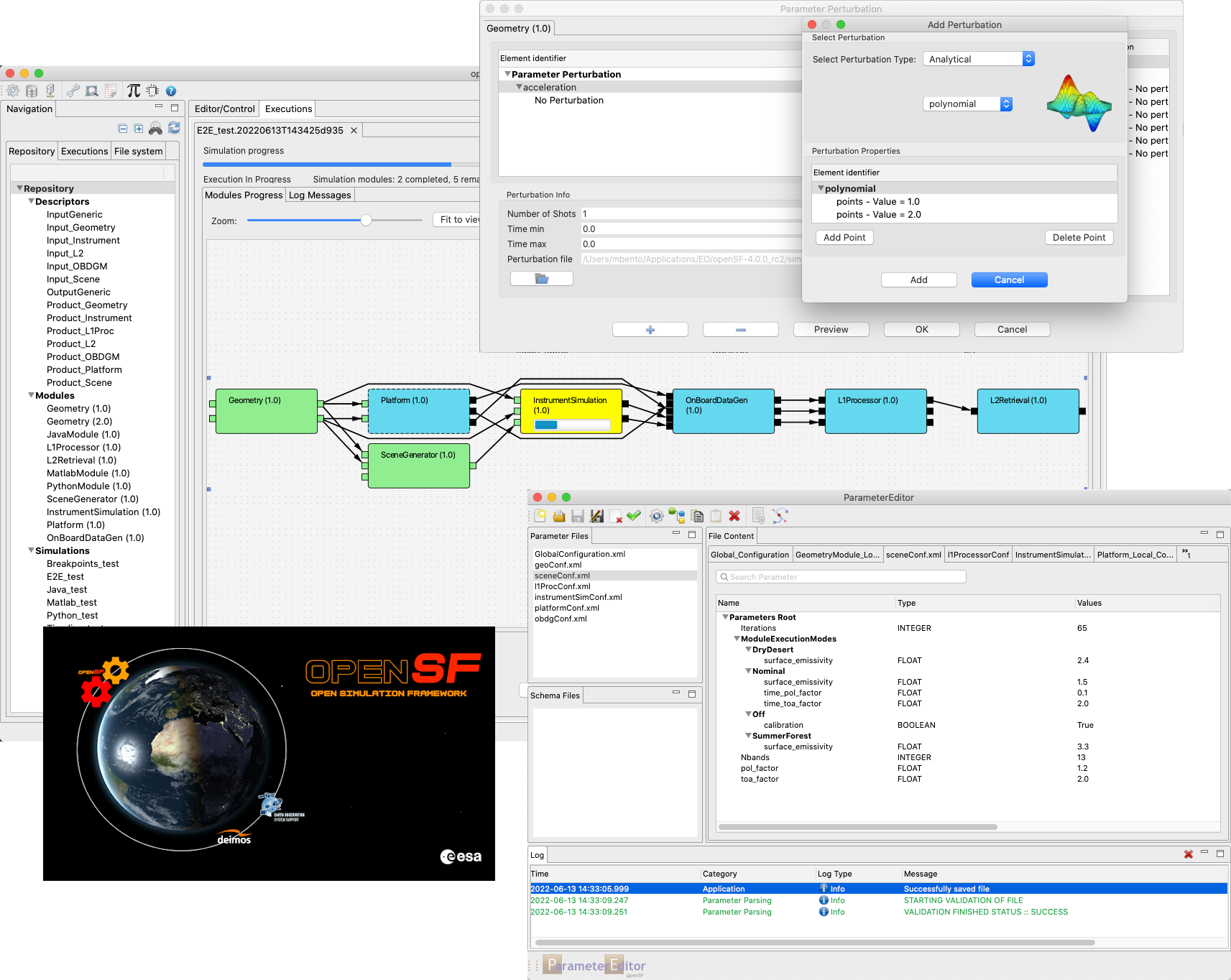 User registration is required. Please find detailed instructions here.
New Features & Improvements
Display simulation execution progress in multi-execution table
Parameter Editor no longer reorders parameters by default
Simulation post-processing tools are launched concurrently
When a module fails, keep running the simulation as far as possible
Generation values for iteration arithmetic sequences are now persistent
openSF UI responsiveness improvements in multi-executions
Show a browse button for scalar FILE parameters in openSF
Corrections
The iterations table no longer allows custom values
Simulation editor side panel no longer blocks most UI interactions
Parameter validity text improved
Clearer error message if mpstat is not installed (Linux)
The simulation edition view is no longer reloaded on save
Wayland issues workaround applied by default in menu/desktop launchers (Linux)
Fix error message not being shown by openSF on failed database creation and import
openSF no longer swallows parameters with "TimeConfiguration" in the name
Multi-execution table no longer scrolls back to the top on its own
Opening an element multiple times now focuses its tab instead of opening a new one
Closing a simulation execution view opened from a multi-execution no longer offers aborting it
Fix openSF and PE issues with XML processing instructions before the root element
Status of I/O nodes in simulation execution graphical view is refreshed more readily
ParameterEditor no longer duplicates a parameter when renaming it
openSF no longer displays the GCF parameters ungrouped
openSF and PE now remove the deprecated "value" attribute when writing configuration files
Fix the simulation results log table filtering and sorting functionalities
openSF now launches modules with the working directory specified by the E2E-ICD
All Release Notes are available here
Details
White Paper on E2E mission performance simulation chains (v1.2) has been updated and can be downloaded here.
This white paper captures lessons learned in the procurement and technical development of End-to-End mission performance simulation chains for Earth Observation. These tool chains includes simulation of both the target scene and the space segment, as well as the Level 1 and Level 2 processing.
The document provides recommendations, templates and reference to tools implementing common practices addressing the lessons learned.
Details
Version 1.5.0 of SNEAK has been released and can be downloaded here.
The inStrumeNt sourcE pAcket toolKit (SNEAK) is composed of a set of command line utilities to extract/manipulate the values of specific ISP fields in L0 RAW file.
Documentation for can be found here.
The following is a summary of the changes in version 1.5.0.
New Functionality and Improvements
Added isp_annotate to prepend an annotation to all ISPs in a given file
Update isp_transform to allow applying the transformation only to ISPs where some field has value in a given range
Added isp_crcfix to correct the CRC of the ISP (this was already included in 1.4.0)
Enabled isp_sequencer to consider a single counter shared by multiple ISPs (this was already included in 1.4.0)
updated the FLEX schema example to include the latest schema (v1.0.3)
Built using DFDL4S v2.0.0, so it requires Java 11 (also compatible with the latest Java 17 LTS release)
Details
Version 2.0 of the "Generic E2E Performance Simulator and L1PP/L2PP Requirement Document " has been published and can be downloaded from here.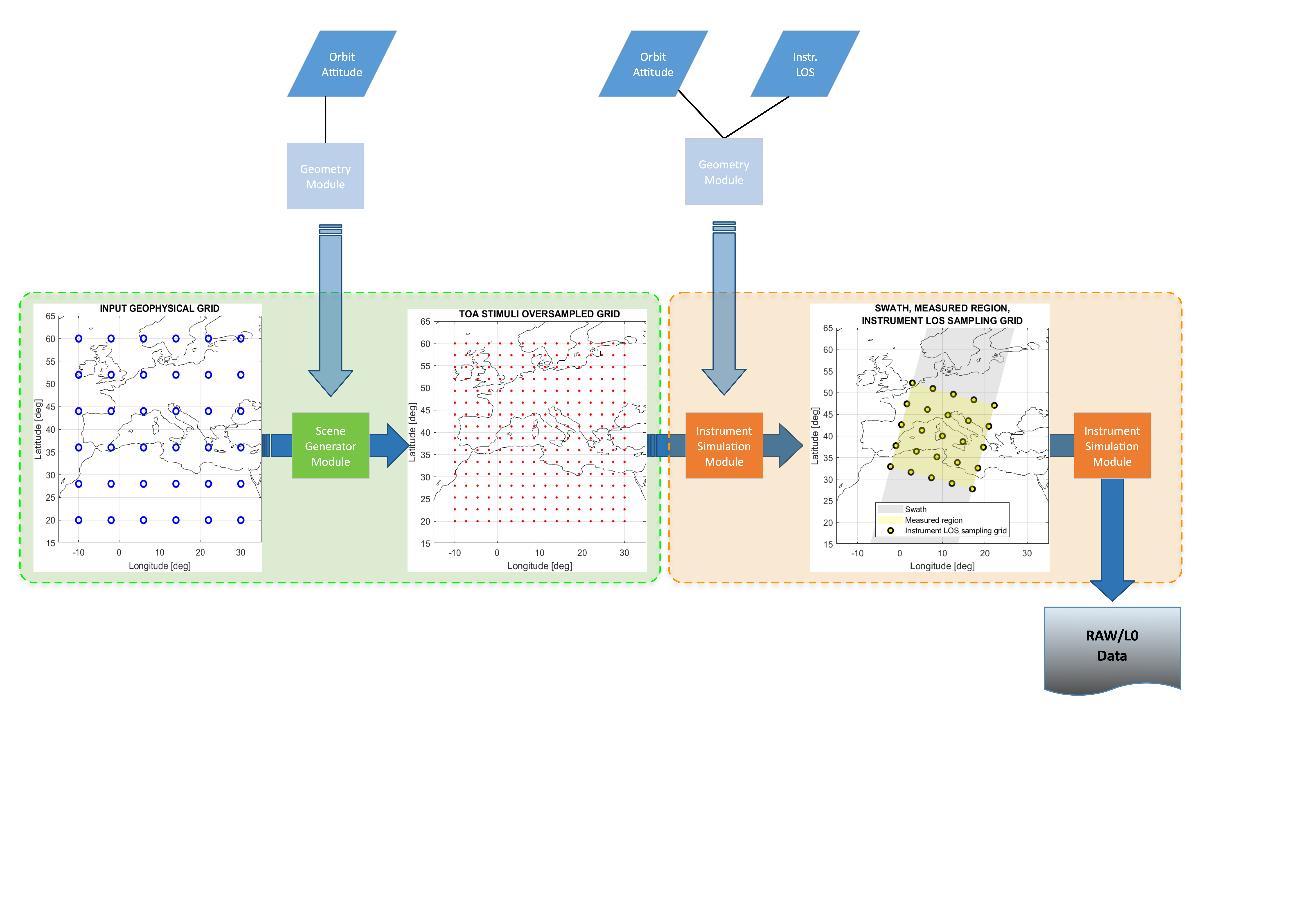 Details
OpenSF v4.1.0 has been released and can be downloaded here.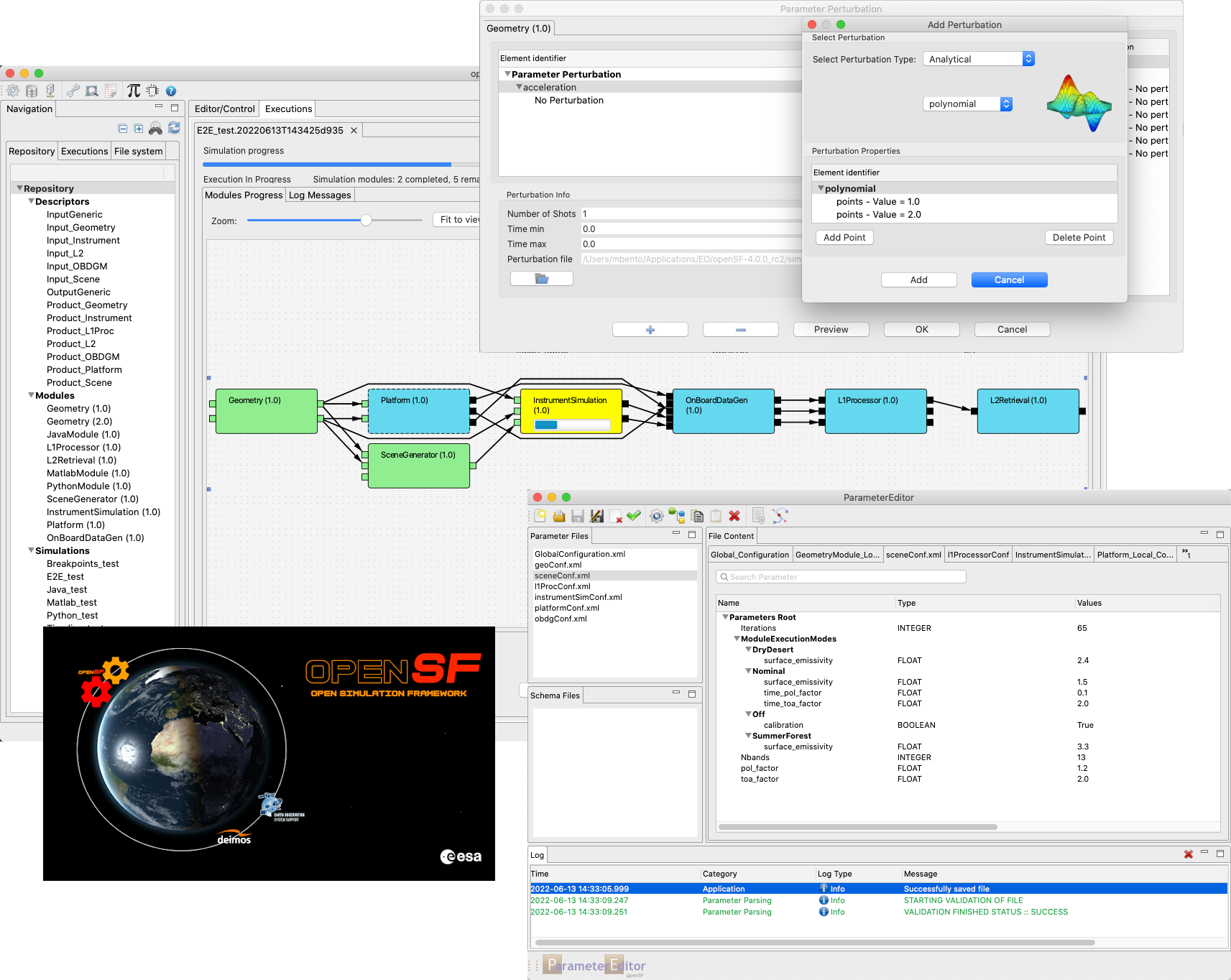 User registration is required. Please find detailed instructions here.
New Features & Improvements
Enabled persistence of Iteration and Perturbation configuration
Enabled opening files with the default OS application
Improved use of visibility rules file in parameter visibility dialog
Clarified the notion of independent variable in the Perturbation dialog
Updated log to include all environment variables used by a simulation
Added "Don't show again" option to update dialog
Aligned common keyboard shortcuts with OS defaults
Upgraded Eclipse RCP to latest version (4.25)
Corrections
Corrected several UX inconsistencies
Corrected widget focus with using Iteration dialog
Corrected the refresh of the post-processing tools table
Corrected the simulation execution when triggered from context menu
Corrected position of progress information during simulation execution
All Release Notes are available here